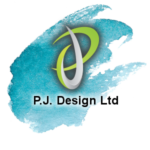 F1,7/F., Kaiser Est., Phase 1, 
41 Man Yue St., Hung Hom
Kowloon, Hong Kong
Established in 2008, P.J. Design Ltd. is young yet dynamic pioneer in the ever changing and growing jewelry industry. It is a manufacturer which specializes in producing fine and silver jewelry. With a head office located in Hong Kong, it possesses a state-of-the-art production plant in Panyu, Guangzhou. Hundreds of skilled workers and craftsmen are employed, contributing to the launch of over 2,000 designs each year. Its major markets are in Europe, but it aspires to expand its business and to provide its tailor-made services and exclusive jewelry designs to all over the world.
Our Brand / Licensing & Branding: