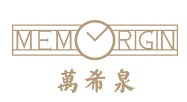 Rm 803 – 804, Chai Wan Industrial City Phase 1,
60 Wing Tai Road, Chai Wan,
Hong Kong
"Memorigin", a combination of "memorial" and "original", represents the fountain of hope for humankind. Watches record the passage of time, and the constant rotating of the tourbillion balance wheel symbolizes the life's ticking engine. We all play a part in the journey of time – each tourbillon watch worn is a collection of emotions and dreams, a witness to the ups and downs, the sweet and bitter moments in life. At a later point of time, when looked back, one will remember the worry-free times, the difficult times persevered, and the enjoyable and hygge moments with loved ones.
In the torrent of time, we witness the changes of the times. Every decision made is a part of history. When creating every exquisite tourbillon watch, Memorigin is devoted to creativity, determination and hope. It is hoped that each watch can ignite inspiration and courage to seize opportunities, conquer challenges and realize dreams, creating infinite miracles ahead.
Our Brand / Licensing & Branding: