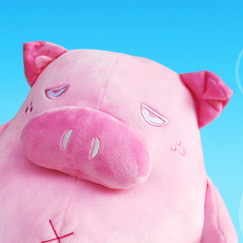 Room 804B, Tower B, Hunghom Commerical Centre, 37-39, Ma Tau Wai Road, Hunghom, Kowloon, Hong Kong
UNISON was found in Yamanashi prefecture of Japan as a diamond studded jewellery manufacturer. Since its establishment in 1997, UNISON has committed to provide simple, modern and elegant jewellery at a competitive price so that more customers can enjoy the beauty of jewellery.  

In 2013, UNISON has set up office in Hong Kong as the headquarter of international business. Now, the company's global presence has expanded to various countries in the Middle East, South-east Asia and the United States etc.
Concepts and mission
The jewellery designed by UNISON integrates with  Japanese values of simplicity, quality and longevity. They create delicate necklace, bracelet, ring and earring using 18k golds handset with diamonds and precious stones. By combining timeless Japanese designs and creative elements, UNISON's designs present a great variety of style including chic, sexy and femininity.

UNISON believes that jewellery can light up people's life, which, has also become the motivation of UNISON's team to make beautiful jewellery. They want people to enjoy jewellery not only for particular occasion, but also in daily life, because jewellery is a significant part of fashion. A piece of eye-catching jewellery would definitely make you stand out in a crowd, while simple and elegant designs also increase your charisma.

Thus, Unison never stop innovation and evolution, a considerable number of new designs are presented to the market every season. Understanding the preference of customer varies from regions to region, particular collections are designed to different markets. By providing premium services and good quality diamond jewellery at an attractive price, UNISON has earned high reputation as a trustworthy business partner from global customers.
Our Brand / Licensing & Branding: